Colleen Wagner lead out in our August MOSI meeting, like usual.  We covered the business items quickly, discussing plans and upcoming events.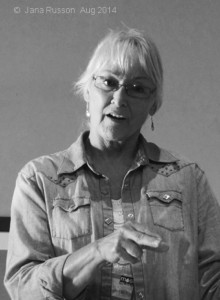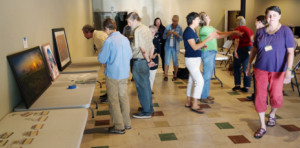 During the break, all the attending artists and the other members interested in art, voted for the Artist of the Month.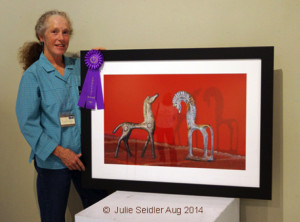 Last February Jana Russon was Artist of the Month, therefore disqualifying for that status for six months. This 2 foot by 3 foot print is a tribute to the Chinese "Year of the Horse 2014." In July, Jana was juried in to Best of Missouri Hands as a member in Juried Status.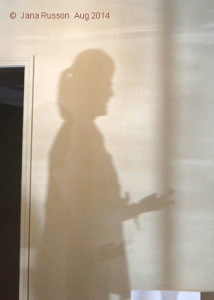 We artists thank Colleen for all she does to point us in the right direction.
Images and text © Jana Russon, unless otherwise stated