The MOSI (Northeast Missouri and Southern Iowa) Art Guild is proud to announce the winners of the fifth annual Truman University Pickler Memorial Library/MOSI Fall Art Exhibit.
First Place: Greg Walter for Swamp Gas
Second Place: Maureen McHale for Red Maple
Third Place: Greg Walter for Bombay Calling
Honorable Mention:
Mark Lent for Monarch and Friends
Maureen McHale for Woven Splendor
Mark Lent for Widow Skimmer
We would like to thank our judge, Rusty Nelson, Professor of the Art Design Program at Truman State University.
Thanks to MOSI Exhibit Coordinator, Barb Adams and MOSI President, Greg Walter.
Also, Truman University Associate Deans of Libraries, Janet Romine, Amanda Langendoerfer and Stephen Wynn, and Administrative Assistant to Dean of Libraries, Wanda Cagle.
This exhibit will be on display until December 16th.
Honorable Mention, Marc Lent with Widow Skimmer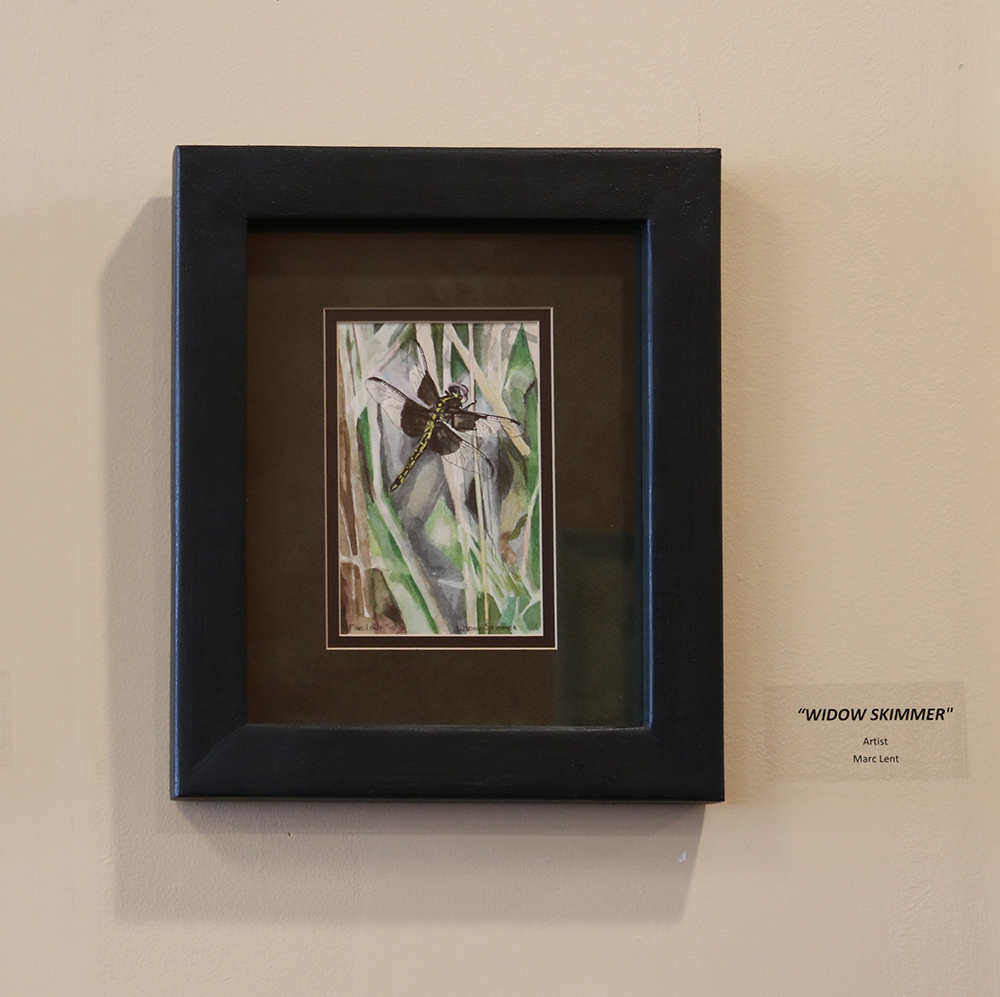 Photos & story by Denise Hilton, Publicity Coordinator, 9/15/2016.