Stained Glass Ornament/Light Catcher workshop was led by Gigi Wahba, Saturday, November 5, 2016 – 9 a.m. to 4 p.m.
Gigi explained and went over each step of creating a stained glass light catcher—from selecting and cutting various types of glass, to foiling or leading and soldering and putting patina on the finished piece.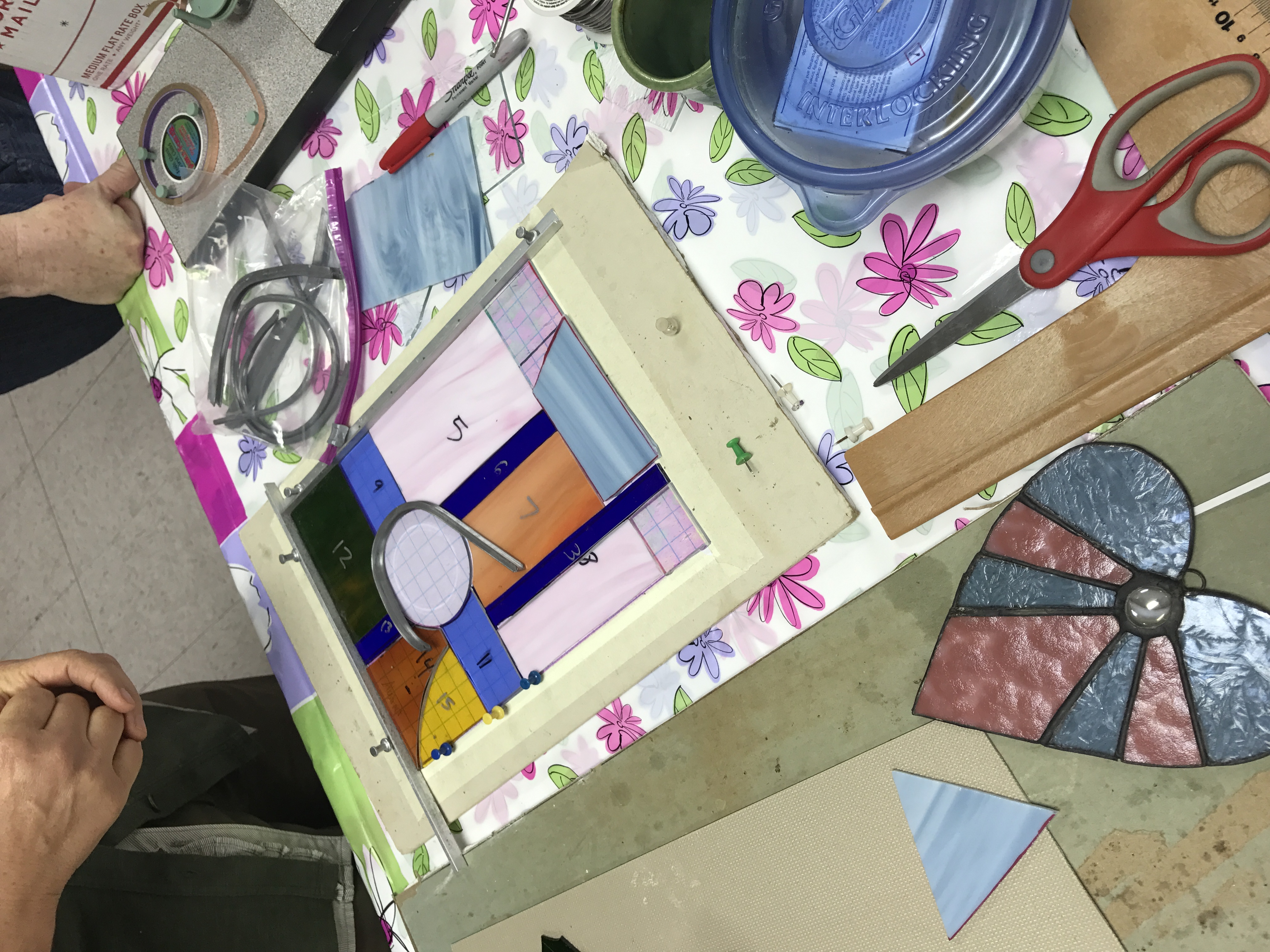 Amber Lupton set about to create an angel. She chose a pattern and colors of glass to use. The process included cutting the glass and grinding the edges to match the pattern. Gigi assisted each class participant.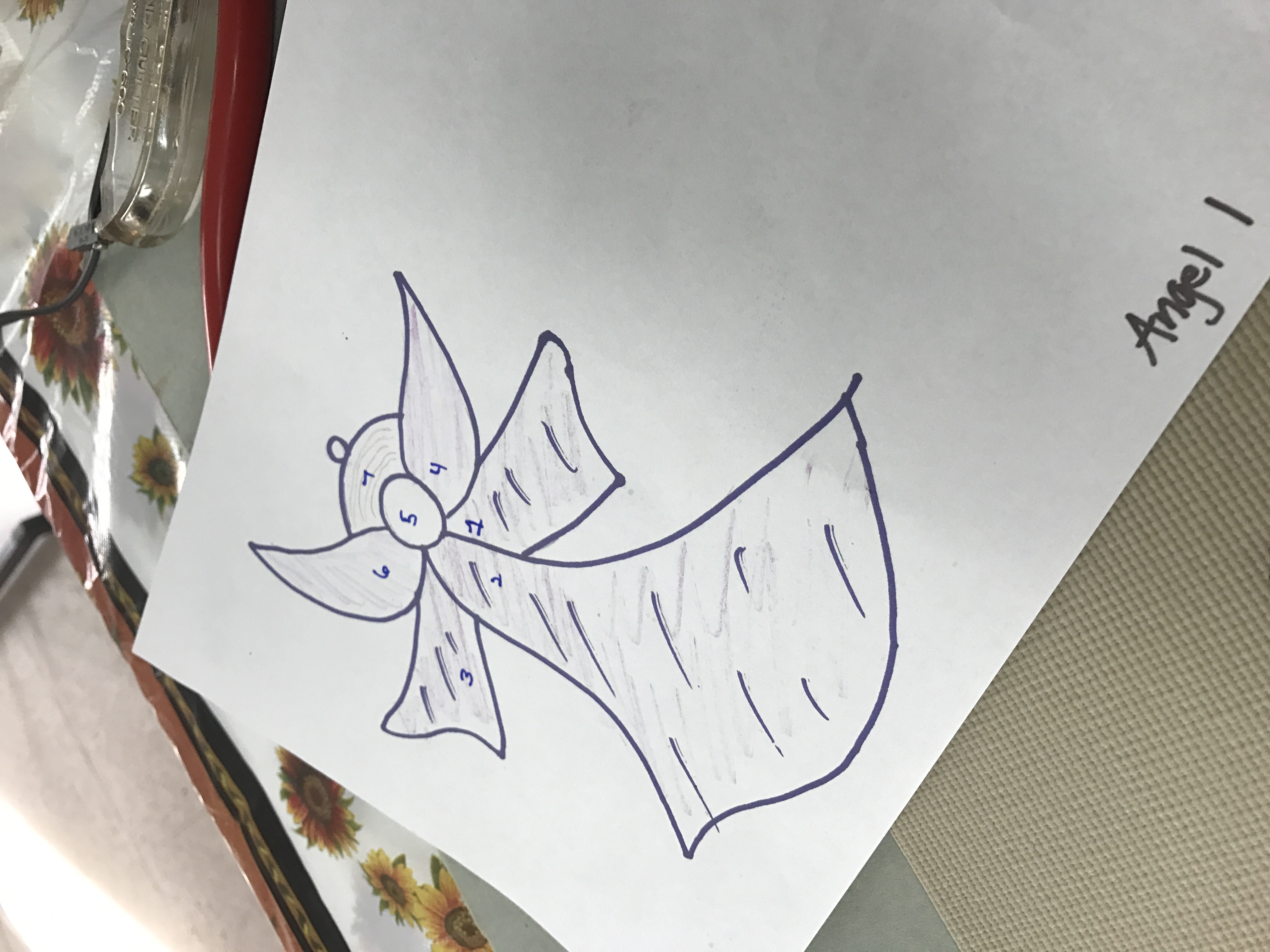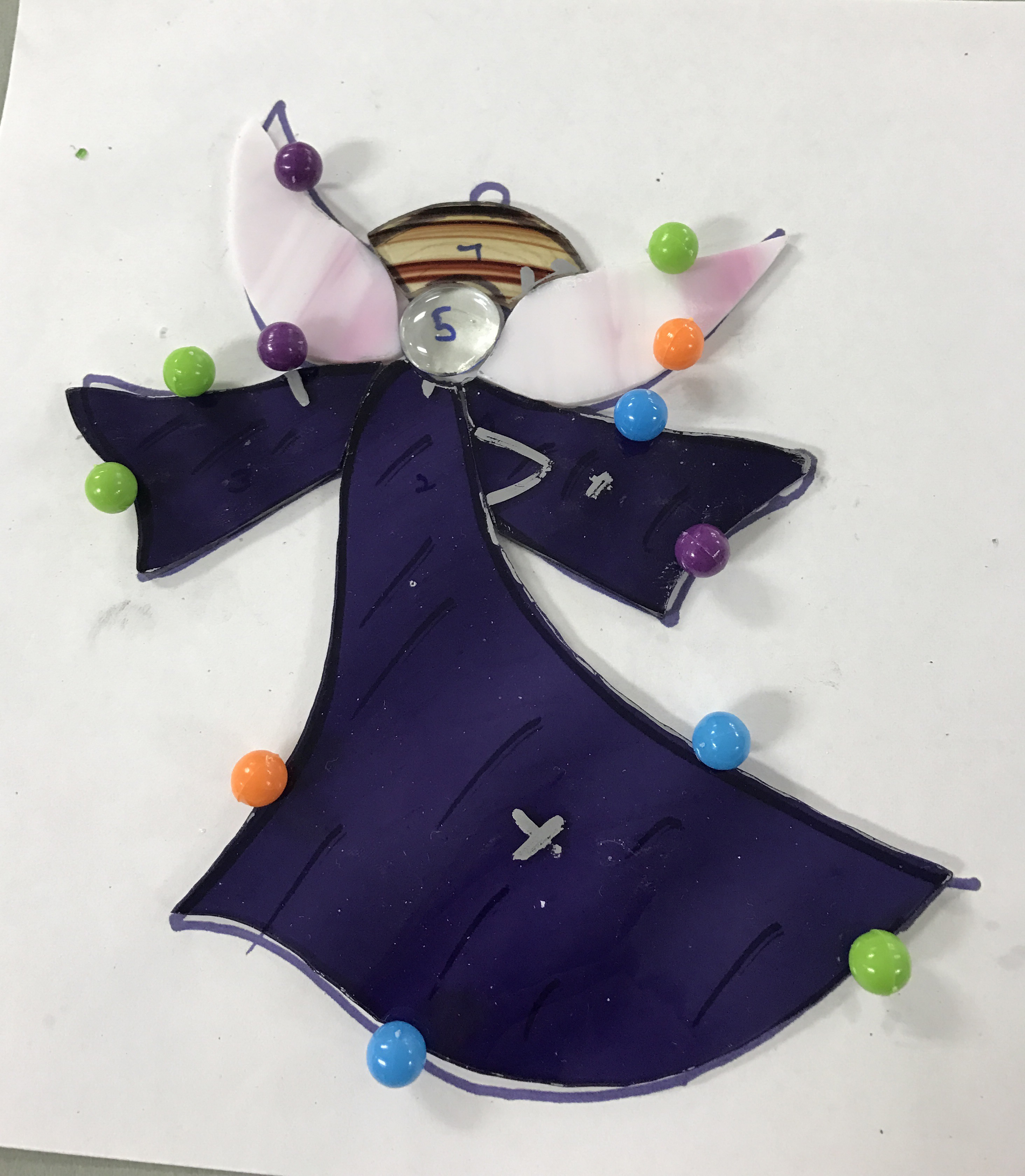 Krista Baker also selected an angel pattern. She enjoyed the whole process and completed her piece.
Judy Sharp chose to make hearts. Here Judy and Gigi are looking at glass Gigi has cut for another project.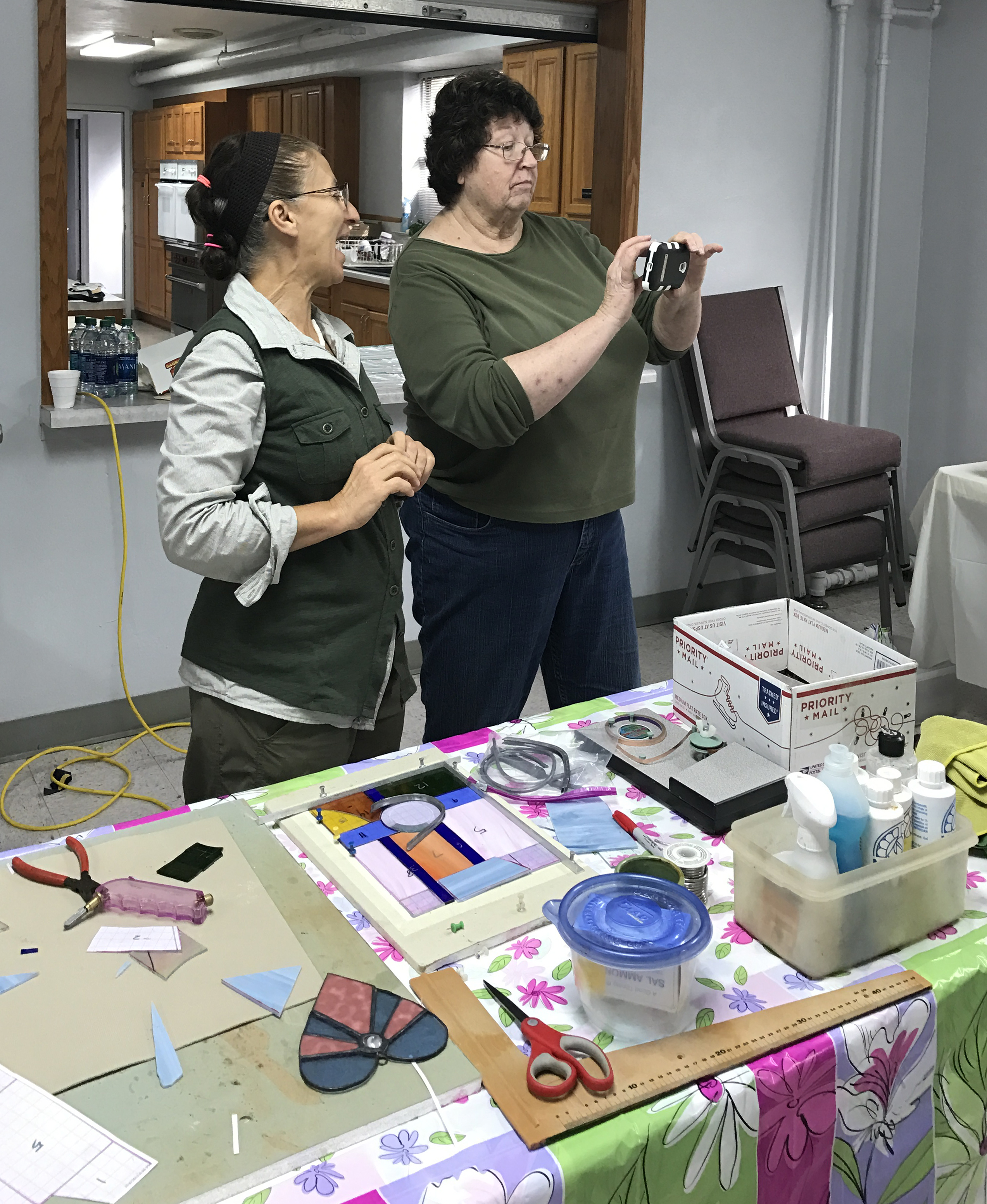 Lots of knowledge and a good time was had by all.
updated 12/8/16