The workshop, Creating Stained Glass, was taught by Gigi Wahba on November 14, to six participants, three of them were not MOSI members.
Most of the participants were new to working with stained glass so found it necessary to purchase the tools needed for stained glass creations, with hopes of creating more glasswork in the future. Each participant brought the colors of glass they wished to work with.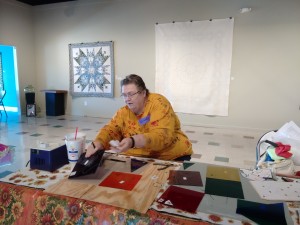 Wahba had several simple window patterns to use as the day's project, or the students could have brought their own pattern. The class was taught how to copy and cut pattern pieces to use with the copper foil technique. Many techniques and tools were reviewed throughout the class period as each step was explained, demonstrated, and tried by one or more students before starting on their own work.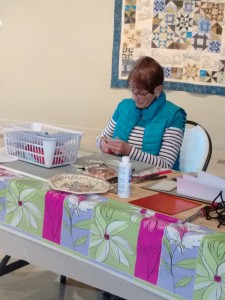 Glass was cut to match the pattern and any rough or mismatched edges were ground down with the glass grinder.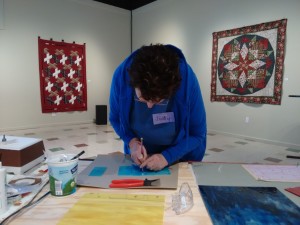 Some students were able to share their tools with a friend or family member.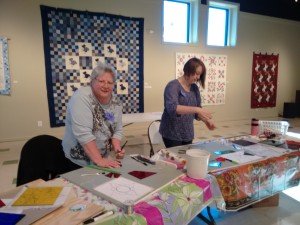 Several people had a great and creative time with the glass, and plan to do more.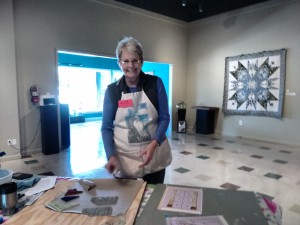 Photos by Gigi Wahba, November 2015