The MOSI Art Guild met at Kirksville Arts Association center for a networking meeting, sharing new techniques and ideas.
Here Darrell Williams shows his new colored pencil drawings, specified by an art teacher at Truman. Smaller, framed within the page.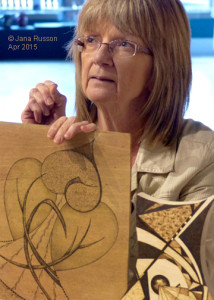 Amber Corbett, a fiber artist, is experimenting with other media, being wood burning. Here she shows her newest pieces with ideas for new projects.
There was a discussion about what is craft vs. what is art.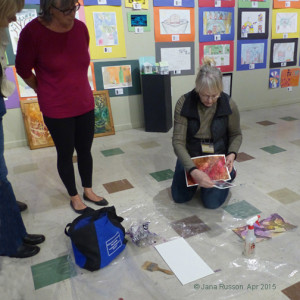 Colleen Wagner demonstrated a new technique to obtain more texture in her abstract pieces. She spreads a thin layer of "spider webbing" (like is often used for halloween) over her board.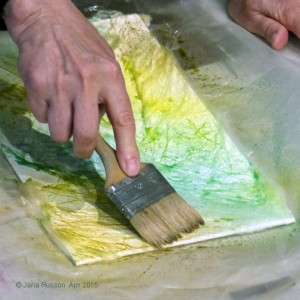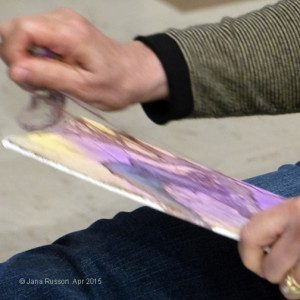 She then adds thin paint sprayed thru a small bottle, taps it lightly down onto the surface, lets it dry. To discover the results, she pulls the webbing off the picture.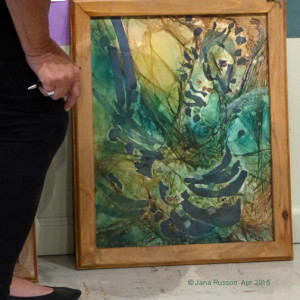 The abstract image is the result of this technique.
---
Our next MOSI Meeting, May 14, 2015, will be held at 5:30 p.m. at the Adair County Annex, 300 N. Franklin St., Kirksville, MO.
Images and text © Jana Russon